Internship 2023
FSM is providing an exciting opportunity for 100 individuals to participate in a summer internship program. The program is entirely online and will run full-time from June 1, 2023, to July 31, 2023, for a duration of two months. The focus of the internship is on the theme of "Smart Factory," which is a rapidly growing industry. This internship program is an excellent chance for individuals to gain valuable knowledge and experience in this field. It is an excellent opportunity for those who are looking to expand their skills and gain practical experience in this exciting area. If you are interested, don't miss this chance to be a part of the program and enhance your career prospects.
Visit Page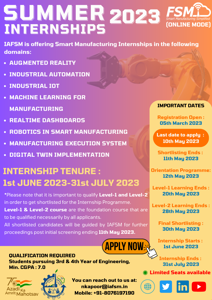 Our Services
At FSM we provide various Client services and training under the domain of Smart Manufacturing. The services will enable clients to test and debug problems before installing the solution at the site & also allow them to experiment and innovate with an appropriate mix of standard and customized solutions.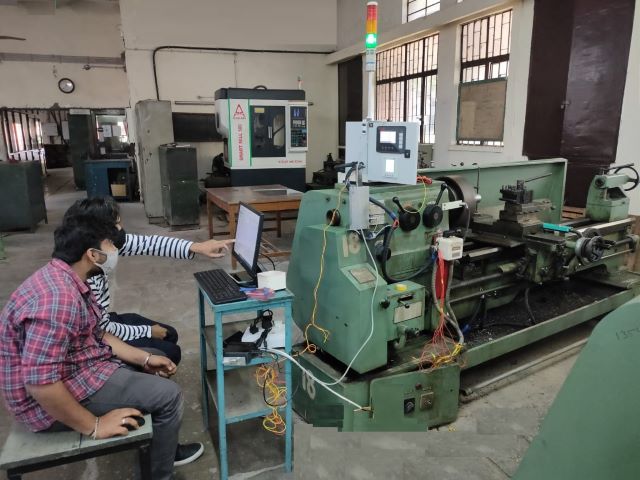 Education & Training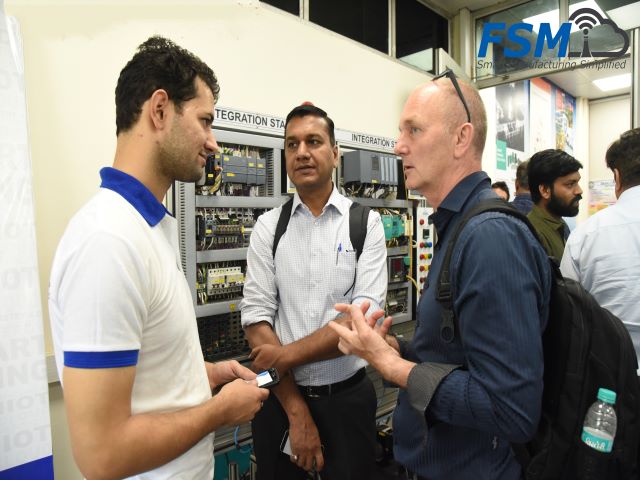 Consulting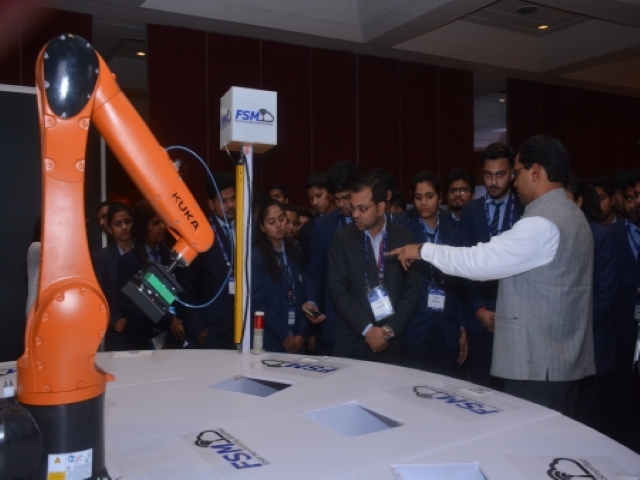 Site Integration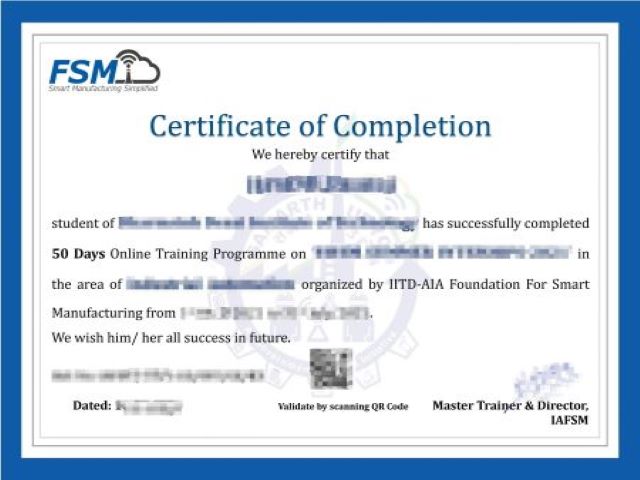 Skill Certification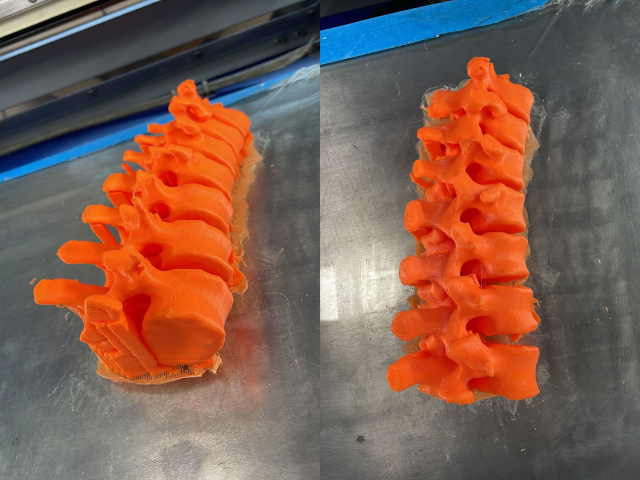 Prototyping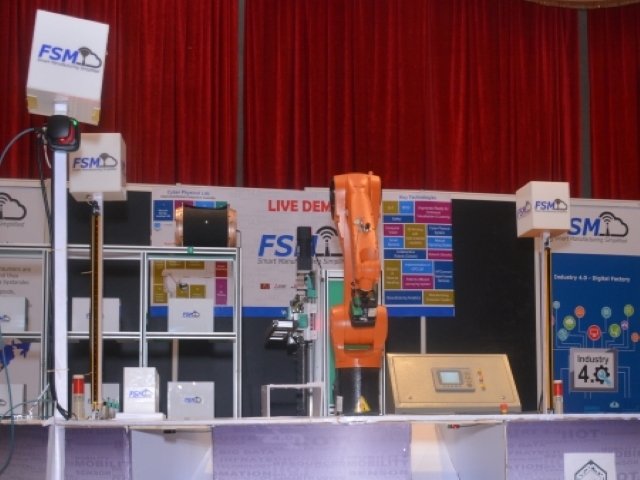 Research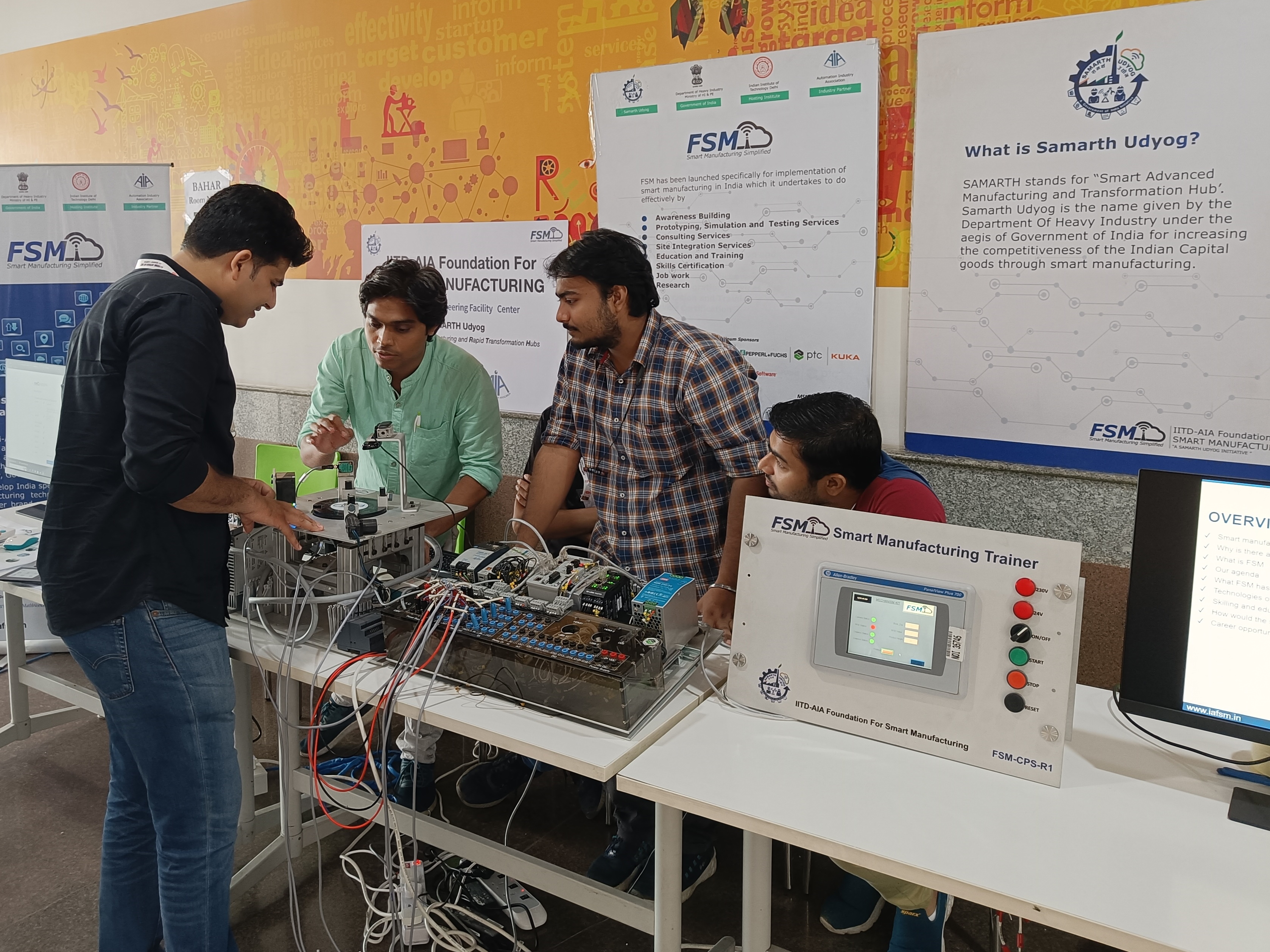 About Us
Foundation for Smart Manufacturing (FSM) helps, supports, and develops Smart Manufacturing concepts for Indian Industry to witness, ideate, and try out in their plants. FSM also aims for a holistic educational curriculum and skill-building program through a vibrant incubation and administrative environment.
FSM Skills is a holistic platform for providing immersive training experience through Live lectures, Online learning, Live demonstrations, Live Labs & Self paced exercises on remotely accessible actual hardware.
Why Choose Us
FSM is focussed on enabling people from becoming Smart to Samarth (capable) fraternity by creating awareness, step-wise learning and becoming an expert from domains driving Industry 4.0
Strong Academic Connect
Academic strength of IIT Delhi brought interdisciplinary learnings to FSM. Expert Faculty members from various departments contribute to it.
Consultation to Execution
FSM has highly trained manpower to implement the Industry 4.0 projects in guidance with experienced faculty members and industry partners.
Wide Research Community
M.Tech and Ph.D students doing research in Smart manufacturing are contributing to FSM technologies and increase its knowledgebase.
Industry Partners
FSM brought industry partners from MNCs operating all across the globe to bring rich experience in the smart manufacturing technologies.
Partners
The Automation Industries Association (AIA) in its quest to set up a Common Engineering Facility Center (CEFC) at IIT Delhi has brought together experts from various industries in the sector of automation. These experts look forward to work together and use their industrial experience along with various verticals to initiate smart manufacturing in India. The following firms have agreed to come together to set up the CEFC. They comprise Technology & Investment Partners, Simulation & Integration Partners and Machinery Partners.