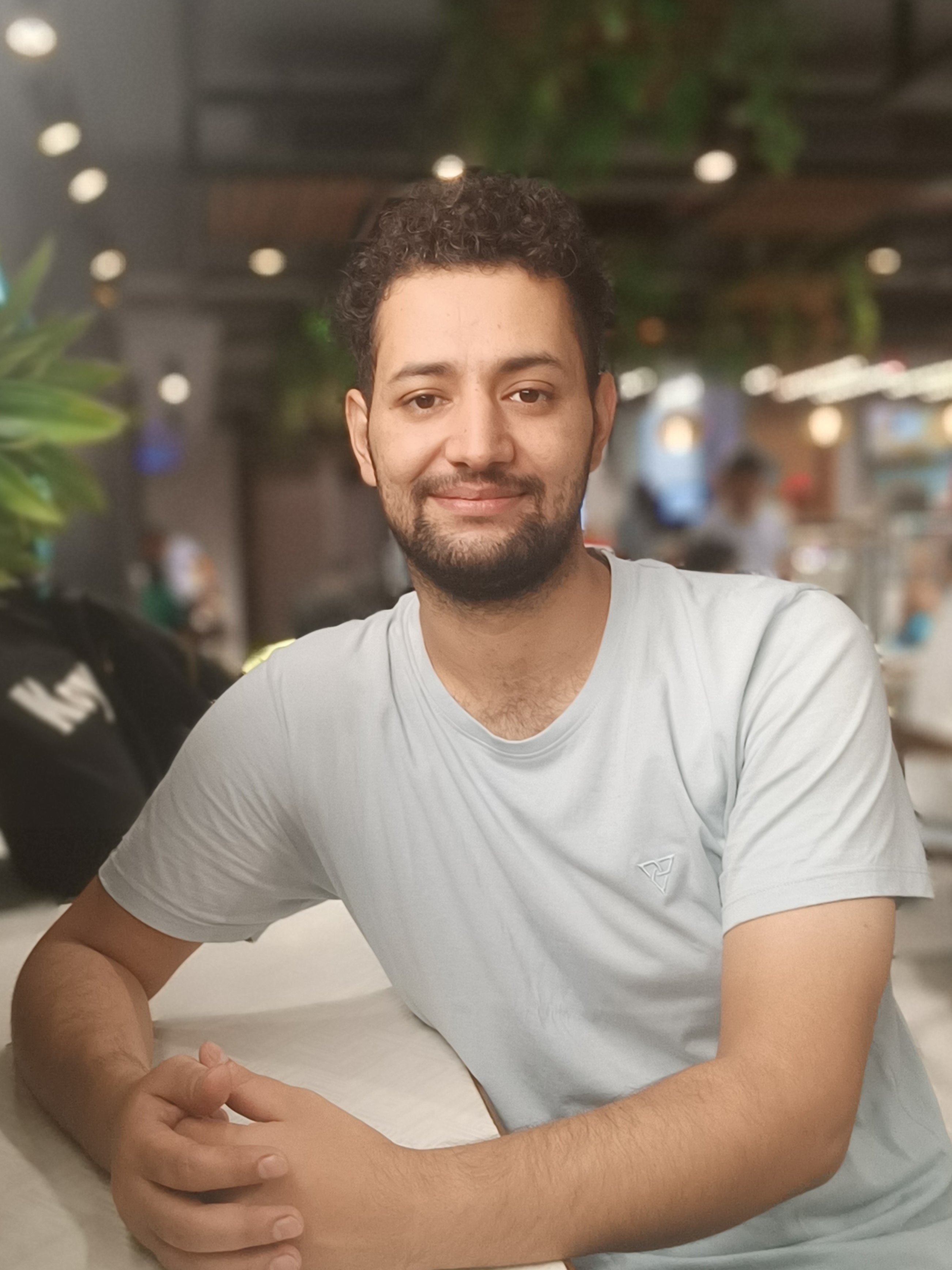 Introduction
Retrospecting, it has been almost 3 years being a part of the FSM family. Being an automobile graduate with experience of Supra SAE and working short term in Automobile service sector I set foot in this fraternity. It filled me with immense happiness and a great sense of responsibility for this was not a matter of just work and salary but was much more than that. Look at the objectives of IAFSM and you would feel the same.
Initially familiarized myself with the smallest electrical component such as lugs/ thimble to fabrication of mechanical components of the workstation that were in the process to be erected, I was just feeling the air of Industrie 4.0 . We had almost every components lying on the FSM lab floor, waiting to be assembled and programmed. That was the moment to say no to nothing. Every step was a learning.
To my unfathomable surprise, soon I was assigned project Multi process robotic cell in 2018. It was my first step in the field of robots. So there were technical areas being learnt and explored like the utility of a robot in a tight yet safe environment with sensors, pneumatic, but visualization, diligence and team work was of quintessence. It made everything possible with the guidance of our Directors. It was a comprehensive learning with blend of things involved like ideation, brainstorming, documentation, versioning, robot programming, gist of PLC programming, software utility, sensor implementation, data flow to Cyber space, mechanical hardware, human interaction with different people involved with various personalities, given all this the project had to be on track. The attempt to do so was one of the biggest learning.
So I remember, that I may not do everything correct but be humble enough to accept my failure, rectify and move forward. That helped to raise confidence and work enthusiastically with my team mates. I take them seriously and respect them.
I remember the event we had gone as a team of two and represented our fraternity at IMTEX Bengaluru as ambassadors of the Industry 4.0 revolution and an opportunity filled with pride and confidence. Exposing ourselves to a pool of machinist, industrialist and young enthusiast was breaking shackles of comfort and dawning fresh energy upon us.
Another opportunity of Robotic Welding Cell and something that is quite challenging. Initially, I had a new team of students from an engineering college to ideate and work with. Mentoring and visualizing at the same time was not always easy. I had to update myself with novel approaches and keep on trying different methodologies whatever involved in the project. It was interaction with the students, brainstorming, concept building of the project, utility of the technology especially the welding process with two robots, documentation for clarity of purpose, implementation and more.
The high level of mentoring, guidance on the technical, managerial, spiritual areas always provided a boost and relief at the same time by our Directors, our dignitaries, our gurus. Their level of energy resonated within us and is the reason what I am today. I am, will be always grateful for this experience that am sharing. Thanking my team mates for their continuous support they have granted me. I am keen on learning various disciplines that involve the field of robots and robotics and prosper in the same direction.
Projects Executed:
Multi Process Robotic Cell

Robotic Welding Cell
More details on projects: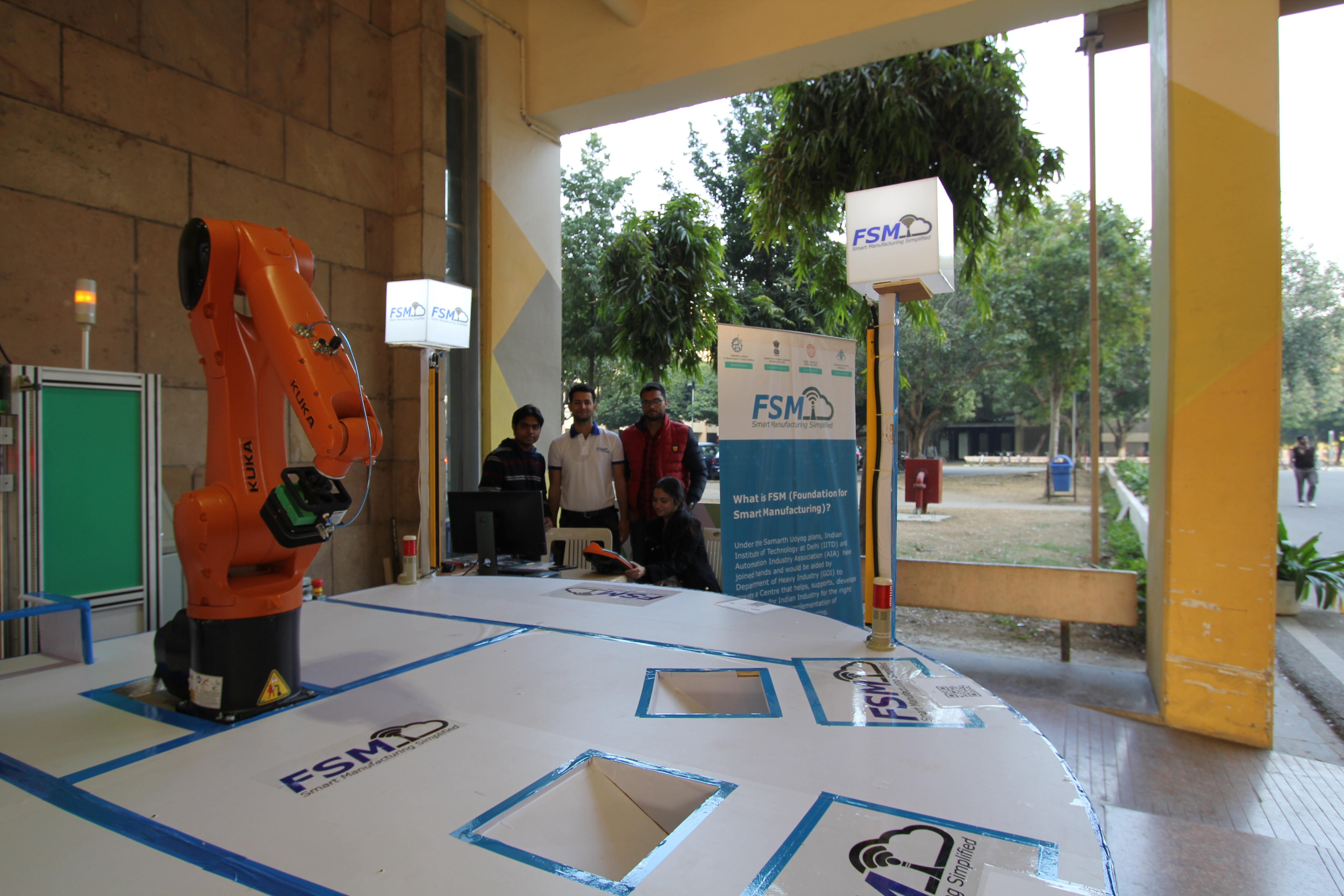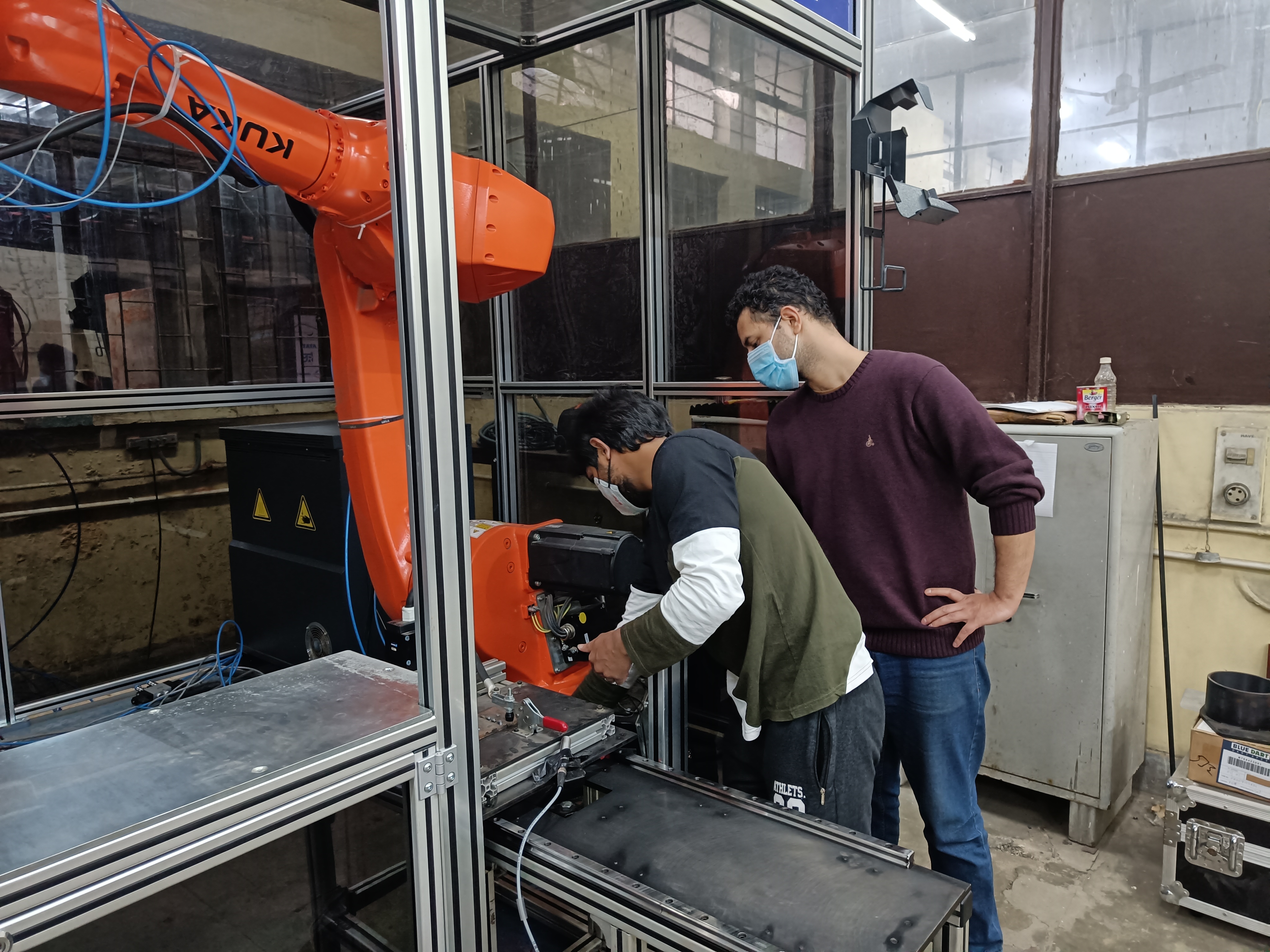 Developed a robot welding cell in a compact ensuring safe environment safety equipment's and with sensors, electro-pneumatic and master controller (PLC). The robot for welding, material handling and cell development are as per ISO standard 10218-2.

Prepared the Functional Descriptive Specification(FDS) document, covering project objectives, tentative layouts, system components, control architecture and important milestones for Robotic Welding Cell project

Evaluated multiple Material Handling Robots, Welding Robots and MIG Welding Power Source for tendering for Robotic Welding cell project from companies like KUKA, ABB, Yaskawa and Omron Techman.

Developed robot welding simulations to study the reachability and collision-free environment for both robots. Generated offline robot program (OLP) and calculating cycle time. Software used are KUKA Sim4 and RoboDk.

 
Played an lead role in Ideation & Concept Development of Robotic Welding Cell project and in collaboration with my team for Multi Process Robotic Cell

Analyzed functional specification requirements, finalized BOM, prepared & released tenders for parts procurement and fabrication for Robotic Welding Cell project and Multi Process Robotic Cell project

Ideated and designed electro-pneumatic jigs and fixtures for sub-stations performing various assembly operations of the job in the Multi Process Robotic Cell. Designed Siemens HMI following creative Siemens HMI MasterClass.

Closely coordinated, escalated and supervised multiple vendors and fabricators to ensure timely completion of project activities and fast tracking the ordered items.