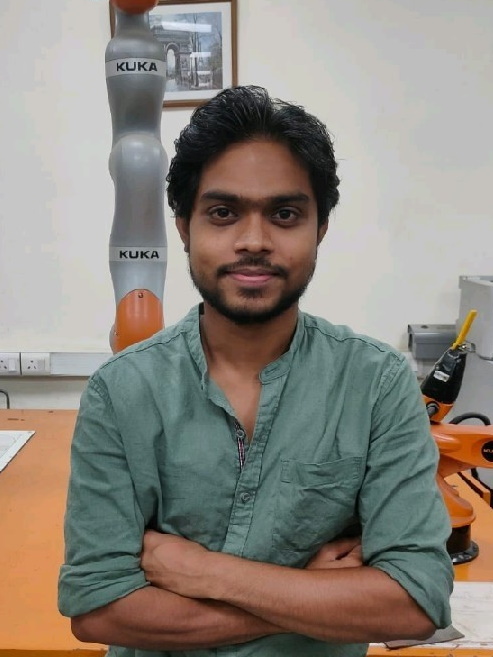 Introduction
Hi,
I am Arun and I am working as a Senior engineer in FSM. I did my B.tech in Electrical and Electronics Engineering.
I have been working under the supervision of Sunil Jha sir for last 6+ years. I was working as a Project Assistant (2016-18) in IIT under Jha sir, where I got to learn some automation technologies like pneumatics, electro pneumatics, PLC programming, HMI designing etc.. All these technologies were just a word for me before I started working on them. It was a time where we had resources and exposure to play with these technologies.
In 2018, I joined FSM and there I learnt how to implement the knowledge, which I had gained so far. It was a new experience but a very exciting one. Before FSM, I used to get some training kits or individual components to play with but in FSM, I got a whole assembly system to test my knowledge and exceed my own expectations. The freedom, which FSM provided me to work, was something that helped me to flourish more in my field. After completing the programming of assembly stations, I got opportunities to learn other technologies. So, this is the place where I kept getting learning new things while working on a specific project. I have executed multiple projects like Cyber Physical Assembly line, Smart trainer kits, MPRC, CP lab autonomy and also designed training courses on Automation and IIOT. I have been working on Robotic welding cell programming for last 2-3 months and working on this cell gives me satisfaction of completion every day as I get to know something new.
So, after working 4+ years in FSM, I have gained knowledge in different domains like Automation, IIOT and Robotics.
FSM has a wonderful team to work with. I remember there were times when we had to complete some project before the deadline (if there is any event or program) and the way this team responded was exceptional. We were staying late and stayed some nights also but it didn't affect any of us. Working with this team was interesting and we were enjoying working with each other. There was a training program for 5 days in Sonepat. If someone had looked from outside (who was not part of the team), he must have thought that this was a very hectic schedule as we were working continuously in those 5 days. However, for the team it was like a picnic as we enjoyed ourselves working and helping the trainees. We represented FSM in some of the big events like Imtex Bengaluru, IIOT events, Training programs in Sonepat and FSM etc. Today also when we get a new project or we face any challenge, whole team stands up together to complete the project in the given time.
One of the biggest achievements in FSM for me is winning the Best of Nation from India in BRICS Future Skills Challenge 2020 in collaboration with my colleague Ms Preeti Joshi. We worked on Thingworx to design Dashboards that can remotely monitor and control the robots present in Russia!!!
I have been working in FSM for the many years but I still feel the same enthusiasm and excitement when I start doing something new or different. This team has a great mentor and guide in the form of Prof. Sunil Jha sir as he gives freedom and guidance to complete any project.
Projects Executed in FSM (Senior Engineer) (Joined in October 2018) :
Cyber Physical Assembly line
Smart Trainer Kits
Multi Process Robotic Cell
Robotic Welding Cell
CP Lab Autonomy
Training Courses on Automation and IIOT-

Automation and IIOT on Codesys
Training manual on Famic Automation Studio
Training manual on Rockwell, Siemens and Mitsubishi smart trainer kits.

Data Acquisition and Use of IOT Gateways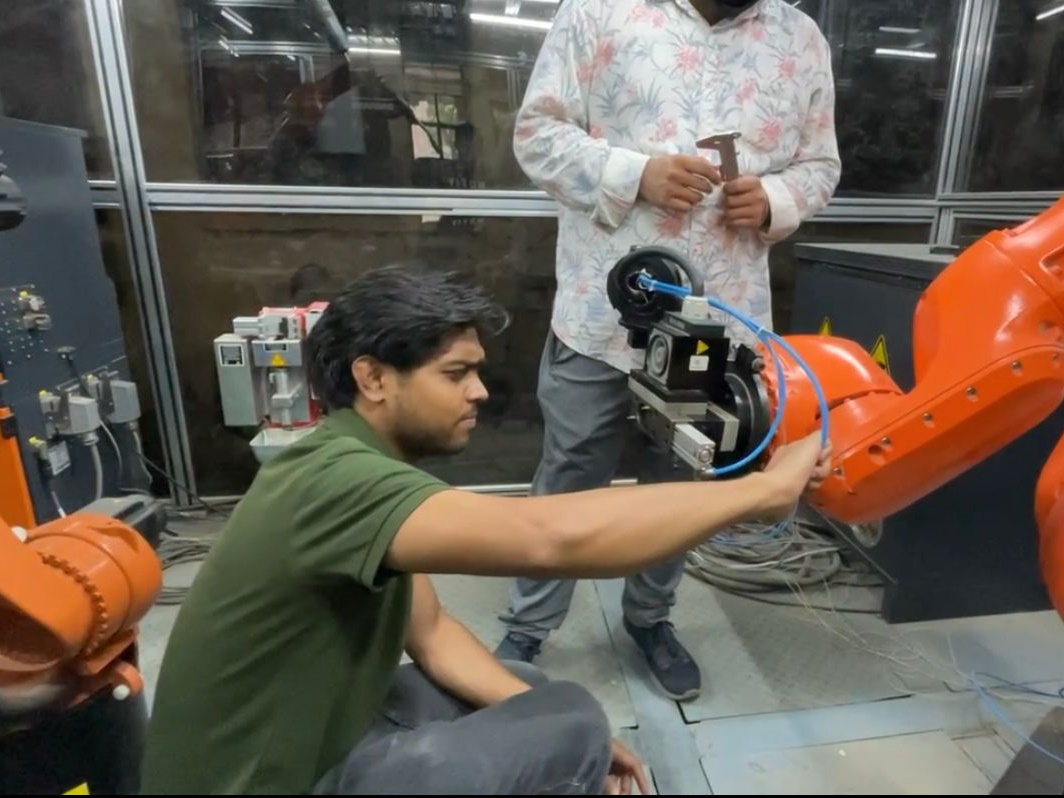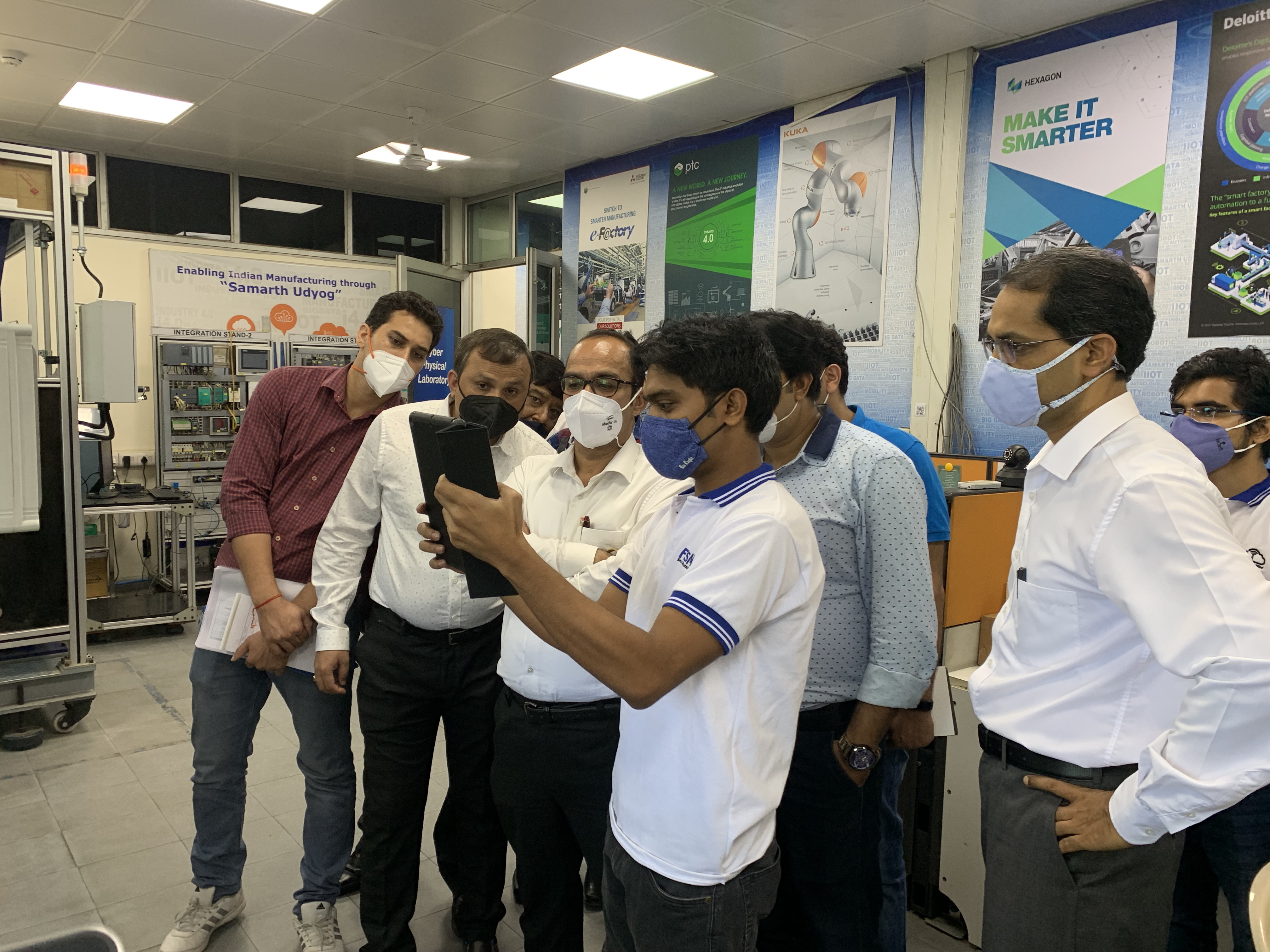 Projects Executed in IIT Delhi (Project Assistant) (August 2016 - September 2018):
Programming and Testing of PLC Training Kits
Commissioning and Programming of 3 Axis parker system
Ball end magneto rheological finishing machine (BEMRF) - Wiring Diagram, CNC programming to polish different types of material
Commissioning of Advanced Micro Milling Machine (AMMS) - Panel Wiring, wiring diagram, Integration of parts
Created Ladder Logic solutions for all the libraries in Famic automation studio for B.Tech and M.Tech labs
Created lab manual on Famic Automation studio
Commissioning of 3 Training Kits - Elevator system, Traffic light system and Cooling system